Beer & Bands 2019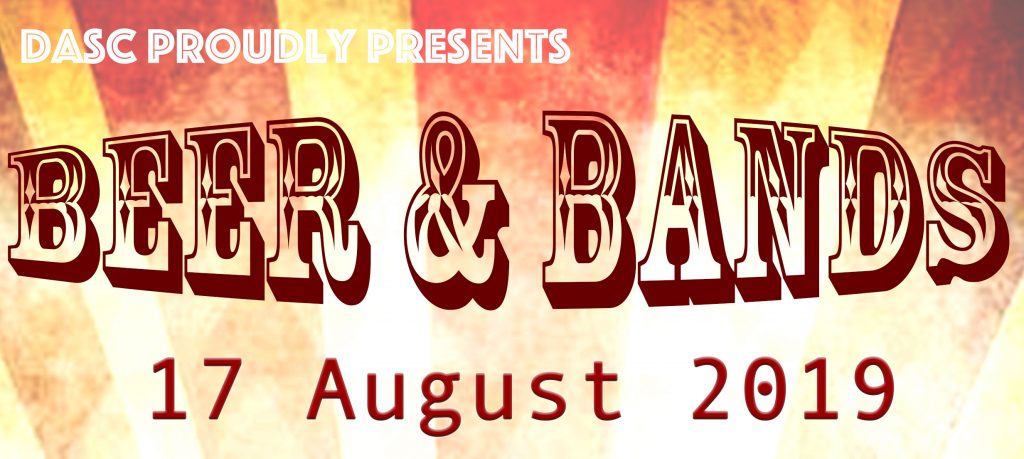 Beer and bands is back! This year we are proud to present three of the region's hottest acts: Tamsyn, Colour Me Pop and A Few Good Men. Read on to discover a bit more about the bands, and check out their websites for loads more videos.
Tamsyn
TAMSYN is a captivating new indie rock band from Manchester. They've been featured on BBC Introducing and were finalists in the Soundwaves Music Competition 2016. Their website (from which this modified text is taken) is here. They are:
Alexander Anton – Vocals
Michael Penfold – Rhythm Guitar/Lyrics
Phil Hammill – Lead Guitar
Andrian Sharples – Bass/Production/Third Guitar
Luke Finch – Drums
COLOUR ME POP is a 60s covers band playing the best music from the best decade! They are:
Vicky – Vocals
Dave – Drums and Vocals
Luke – Guitar
Jim – Bass
Simon – Keys
Their website is here.
A FEW GOOD MEN are "five ordinary guys who make good songs sound great live" – their words not ours! AFGM play a range of genres from across the decades that are guaranteed to get the crowd going whatever genre you're into. While this text is modified from the band's website we think they're just being modest! The guys produce an incredible sound and will have even the most reluctant groovers throwing audacious shapes on the dancefloor long into the night.